Performed in a gas phase without any use of liquids, the plasma etching is also known as dry etching – as well as reactive ion etching. Either way, this type of etching is often used as plasma treatment, while producing semiconductor devices. To learn more about the range of applications for this sort of etching, contact Mark Technologies. This company, which specializes in vacuum technologies, provides leak detection – as well as hires well-trained sales force.
Plasma etching: process and use
The plasma etching, also known as dry etching, is process of material removal from various surfaces. In other words, a plasma etching machine is used to produce reactive ions – which are then reacted with surface atoms. Afterward, plasma gas is used to remove volatile side products from the chamber of the plasma etching machine.
This method of etching is utilized in several industries, such as medicine, semiconductor technology and more. Plasma etching can be used on various materials, which requires using the right machine and the right gases for each process. Similar to other chemical and physical processes, the quality of the end-result relies heavily on the machine and materials being used. Namely, the right etching machine must be used in the right manner.
The applications of plasma etching
What are the primary applications of the plasma etching? First, it is used for the decomposition of oxide layers. In addition, it is beneficial in the removal of photoresist, as well as ashing of matrices. Do you wish to know of metal can be etched? Do you wonder whether plastics are relevant for this sort of etching? To find out, you are more than welcome contacting Mark Technologies.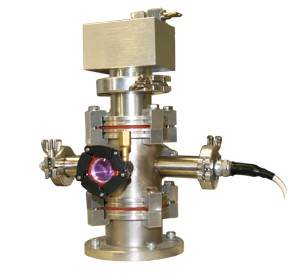 Plasma cleaner
The plasma cleaner holds many benefits, such as the removal of molecularly residues, no damage to solvent sensitive surfaces, low process costs and more. Indeed, this solution is exceptional and highly beneficial, as many industries around the world utilize it. To learn more about plasma cleaners, please contact Mark Technologies. This company specializes in vacuum technologies, as well as functions as a representative company who cooperates with leading worldwide manufacturers.
About plasma cleaner
A plasma cleaner is a unique machine that contains oxygen and/or argon gas to create an ionized gas referred to as 'plasma'. The machine allows cleaning surfaces without using harmful cleaning materials. Thus, the cleaning process becomes environmentally safe. For industrial purposes, for instance, a plasma cleaner removes contaminants from surfaces of treated substrates. Thanks to the accurate process of plasma removal, the plasma cleaner does not affect the majority of the material properties.
Plasma cleaning holds many unique advantages. First, the plasma cleaning uses chemical reactions in order to remove organic contaminants. Moreover, this type of solution renders most kinds of surfaces – by introducing chemical and functional groups.
Where can we apply the plasma cleaner? For example optics and crystals, electron microscopy grids, carbon nanotubes and more.
Ask the important questions about plasma cleaner
The process of work of the plasma cleaner includes the removal of the hydrocarbon within the oxygen plasma. The following step includes mechanical cleaning, and then later on a reduction of the oxide layers. Do you wish to know if the plasma cleaning also works for metal and plastics? And whether or not you can measure the weight loss? To learn more, contact Mark Technologies.