A vacuum pump is a type of machine that removes and expels gas molecules from a sealed volume. In order to carry out this process, there are several types of vacuum pumps to choose from: fore vacuum pump systems, high vacuum pump systems, customized systems and more. To learn more, you are more than welcome contacting Mark Technologies. This company specializes in vacuum technologies. Furthermore, Mark Technologies holds a variety of advanced products – from single components to full-scale custom designed production systems.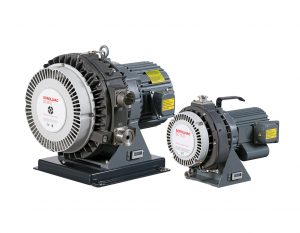 Vacuum pump: variety and application
With the advancement of vacuum technologies, the following are different types of vacuum pumps that can serve every industrial need: Air Operated Double Diaphragm Pumps (AODD), Rotary Vane Pumps, Blowers, Liquid Ring Pumps, UNIVEX – Experimentation / coating systems and more.
The speed of the vacuum pumps depends upon the volume flow rate of the pump itself – and it is often measured in volume per unit of time. Furthermore, the application of the vacuum pumps is beneficial for several industries – as the process includes production of many types of electric lamps, vacuum tubes and more.
Vacuum pump that meets the clients' requirements
Vacuum pumps are often used in order to remove gases. Furthermore, these devices create an under-pressure in closed spaces of tanks. In order to implement the advantages of vacuum pumps in your day-to-day, contact Mark Technologies. This company supplies advanced, tailor-made devices that will meet your needs. Moreover, Mark Technologies considers itself as a "one stop shop" for its' clients requests – whether it is gaskets, flanges, plasma systems, glove boxes or cryo coolers. In addition, the company is a privately owned family business established in 1984 by Moshe Mark.