Residual gas analyzer, or in short – RGA, is a small, rugged mass spectrometer. The RBG is usually designed for process control as well as contamination monitoring throughout vacuum systems. This advanced type of technology is utilized either in open ion source or in closed ion source. To learn more about RBG, its advantages and its applications, you are more than welcome contacting Mark Technologies.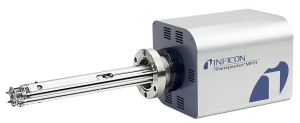 Residual gas analyzer: features and advantages
The residual gas analyzer is a type of spectrometer that successfully measures the composition of any gas present in an environment with low pressure. This type of gas analyzer ionizes the gas' components separately, in order to create new types of ions. Later on, the RGA detects these ions, as well as resolves the relevant mass-to-charge ratios.
One of the most useful residual gas analyzers is the Infiction Transpector, as it offers an exceptional semi wafer – as well as presents panel protection for distinct high-pressure process. The features if this type of RBG include, among others, dual filaments, field replaceable type of electron multiplier, RoHS compliant and more.
The advantages of this residual gas analyzer includes minimizing total cost for ownership over the wafer and panel protection. In addition, it offers the lowest level of air leakage, and protects the immediate and critical needs of the process.
Residual gas analyzers – Contacting the experts
The role of the residual gas analyzers is significant, and assists several industries, such as medicine and more. Moreover, it functions as a successful and an effective tool that analyzes system gas loads. To find more about RBG, its functions and applications, please contact Mark Technologies. This company specializes in vacuum technologies. Moreover, it is considered as "one stop shop" for all the customers' vacuum needs.